Reel Service and Repairs
SFT provides Expert reel repair from our highly trained and experienced technicians. Our trained professionals will clean and service your reel with the highest quality care.
Upon completion, we reassemble and apply top-quality greases and oils to ensure your reel will last!
Please use the form section to tell us what type of reel you have and what size, as well as what services you are interested in. If you have any specific issues you would like to address, please do so in the message section.



Customer Support Hours:
Monday to Saturday 9am - 6pm EST
Sunday 10am-4pm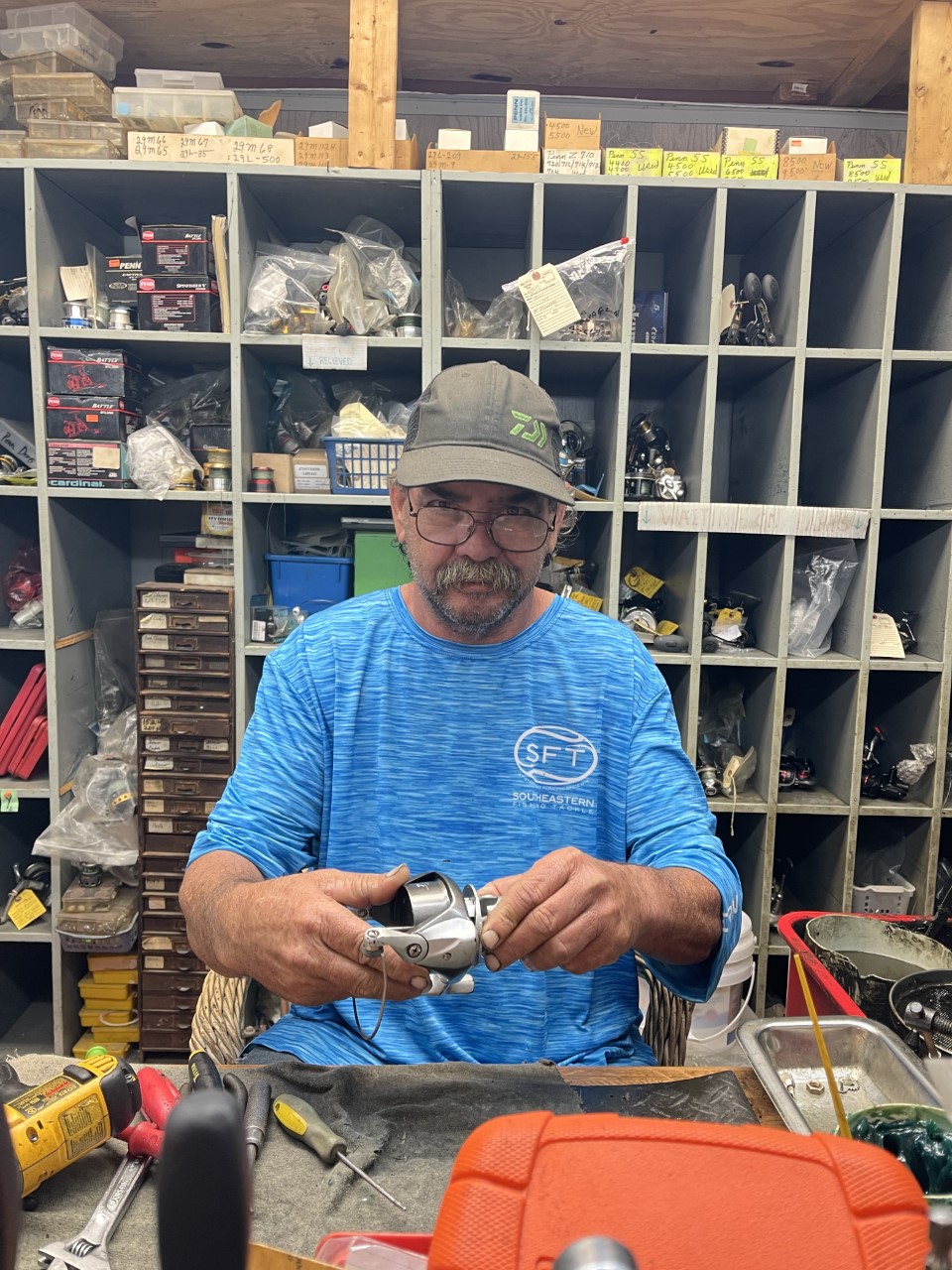 Meet our Pro Gary
Gary has been repairing rods and reels at SFT for 20 years. He is the most skilled repairman in the state and is well-known from coast to coast. Gary also is extremely talented at creating custom rods. Feel Free to contact Gary via our store phone number for any custom rod build Inquiries!